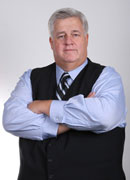 Listen in as we go one on one with Steve Harney as he reveals the strategies you need to know to get your Seller to price a home to sell.
You'll also hear:
What are some of the biggest challenges agents face in this changing market and how to overcome them?
Getting the Seller to understand the "new" market value without them throwing you out the door.
The factors effecting price.
How record foreclosures could boast you bottom line.
With over 20 years of experience in the real estate industry Steve Harney has gone from agent, to award winning broker and now successful coach training 1000's of the country top professionals.

You can email Steve directly steve@steveharney.com
Please be sure to leave your comments below.
All Good Wishes,
michael krisa
That Interview Guy®