Welcome To This Special Video Bonus Page!
Congratulations for taking the first step in mastering this new exciting medium called Video Marketing!
I could tell you all the reasons why you need to be using video in you marketing, however the fact that you are here on this page now, tells me that you already know that mastering this skill is an absolute must in this digital age.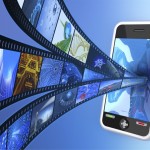 Here are a few numbers to consider:
4 Billion (that's Billion) videos are viewed each day.

Almost 90% of all information searched on Google is consumed/delivered in video.

Video is like an automated sales person working for you 24/7 while you're free to enjoy other things.
You must agree that anyone that is serious about marketing a product or service MUST be able to do video.
Allow me to help you because creating video is not as difficult as you may think.
Below you will find two videos which are each approximately thirty minutes in duration.
Together they will answer most of your questions about getting started and producing the sort of videos that people will actually want to watch and share.
You will also discover a Special Bonus link for our How To Video course.
It regularly retails for $297 … BUT … as a special favor to Tim Burrell you will receive this comprehensive, yet easy to follow course for only $97.
The catch is that this link will ONLY be available until Saturday February 4!
Just click here to for this Special Offer
*** Remember the Special $97 offer is only available until Saturday February 4 … NO Exceptions ***
Now as promised here are the two videos …
BTW: Please be patient because of the file size and your connection speed it may take a minute or so for the videos to load.
Gorilla Video Marketing Part 1
Gorilla Video Marketing Part 2