Become a Member of Real Estate Unplugged! Michael Krisa can help you grow your business and sell more than ever before!
Become a charter member and get access to:
Expert sales advice from the top-producers in the industry.
Exclusive interviews with the most successful people in real estate today.
Members-only discounts to educational and success products.
The entire RealEstateUnplugged.com website!
By purchasing a membership with Real Estate Unplugged, you'll get:
One downloadable MP3 audio interview (monthly)
Interview transcript in PDF format
A CD mailed directly to you (monthly)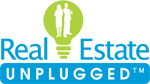 Become a member today for only $27 a month!
(plus applicable taxes – Canada only)

>> Click here to view our Terms of Service / Cancellation Policy