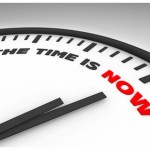 Episode # 64: Pam Ermen and michael krisa on The 5 Point Business Plan.
There is an old saying that goes something like this: If you don't work your plan .. your plan is to fail.
Well Pamela Ermen has made it her mission to help Realtors formulate and execute a business plan so that the odds are in their favor NOT to fail.
Pam is the Author/Creator of two well defined training series, specific to real estate business planning and the dynamic growth of real estate teams. She has been a Senior Instructor with the REALTOR Institute for over 10 years and was selected as the 2006 "Real Estate Educator of the Year" for the state of Virginia. She is also President of Real Estate Guidance, Inc., which oversees her personal coaching and training opportunities. Most recently, Pam was selected to join the National CRS Cadre, training Realtors nationwide on the importance of Business Planning for the Real Estate Professional.
Here are a few of the topics Pam shares in this video:
The SWOT Method of Business planning
The 5 Step Business Cycle
What keeps you going in a tough market?
Identifying the opportunities in any market
and much, much more.
Enjoy this video and please be sure to leave your comments below.
All Good Wishes,
michael krisa
Be sure to check out the other videos available by clicking here.