Episode # 70: Top Agent Linda Simmons from Enterprise Alabama shares her thoughts on staying in touch with past clients.
It seems that there is no shortage of distractions to get us looking everywhere for new business, short sales, REO's, Social Networking … everywhere but right under our own noses!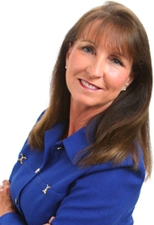 Linda Simmons of Linda Simmons Team Real Estate maintains that the lion share of her business comes from repeat and referral clients … and she would know being one of the top agents in Alabama.
In this short video Linda shares how she does it and why … and you can too.
Please be sure to leave your comments below.
All Good Wishes,
michael krisa
PS. To see other get videos be sure to check out our Past Episodes.