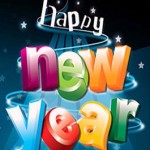 Episode #61: michael and Diane Krisa from their snowy backyard.
This morning while so many were no doubt sleeping off hang-overs and the ghost of New Year's past, my wife Diane and I ventured out into the cold snowy landscape to shoot this video for you.
Nothing too fanacy – just us sharing our back yard and Best Wishes for 2010.
BTW: here are some really great New Year's quotes:
Bill Vaughan
An optimist stays up until midnight to see the New Year in. A pessimist stays up to make sure the old year leaves.
Mark Twain
New Year's Day… now is the accepted time to make your regular annual good resolutions. Next week you can begin paving hell with them as usual.
Jay Leno
Now there are more overweight people in America than average-weight people. So overweight people are now average… which means, you have met your New Year's resolution.
P. J. O'Rourke
The proper behavior all through the holiday season is to be drunk. This drunkenness culminates on New Year's Eve, when you get so drunk you kiss the person you're married to.
Happy New Year!!!